After clearing out my wardrobe the other week, it's become QUITE clear that I need some clothes, and clothes that I can coordinate and throw together. I've been thinking over my wardrobe, and have been trying to buy patterns and fabric for those patterns, that fits my plan for my wardrobe. There's been a lot of discussion on the blogosphere about picking a wardrobe that mixes and matches and that you actually wear.
Since I'm starting with very little as a basis, I'm working on basics and steering away from the
"frosting", sticking to the "cake"
.
So, this is what I'm planning to make over the next little while: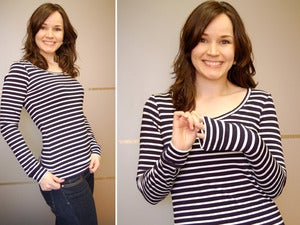 Image via Sewaholic.net
2 x white
renfrew
2 x black
renfrew
2 x grey
renfrew
2 x navy striped
renfrew
I need basic t-shirts for layering and wearing with skirts and jeans. I tend to throw on a simple top like this and have a cardigan over the top, most days. Hence me making 8 of the same pattern.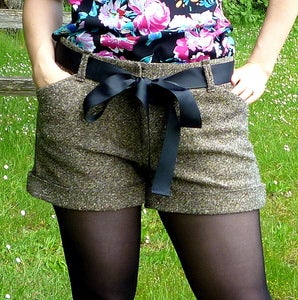 Image via Sewaholic.net
1 x khaki
thurlow shorts
I've tossed around a few ideas for these shorts, and I think some simple khaki shorts will be really good. Flexible, and easy to wear. Any of the above renfrews would work with them, so it should be pretty versatile.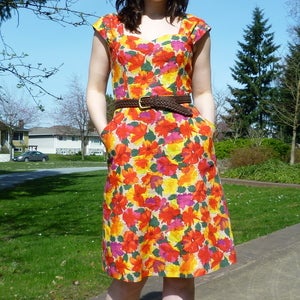 Image via Sewaholic.net
2 x
Cambie dress
I am working on this at the moment, and the fabric for my first one is above. The second will probably be in a solid colour, as I try to sew solids where possible.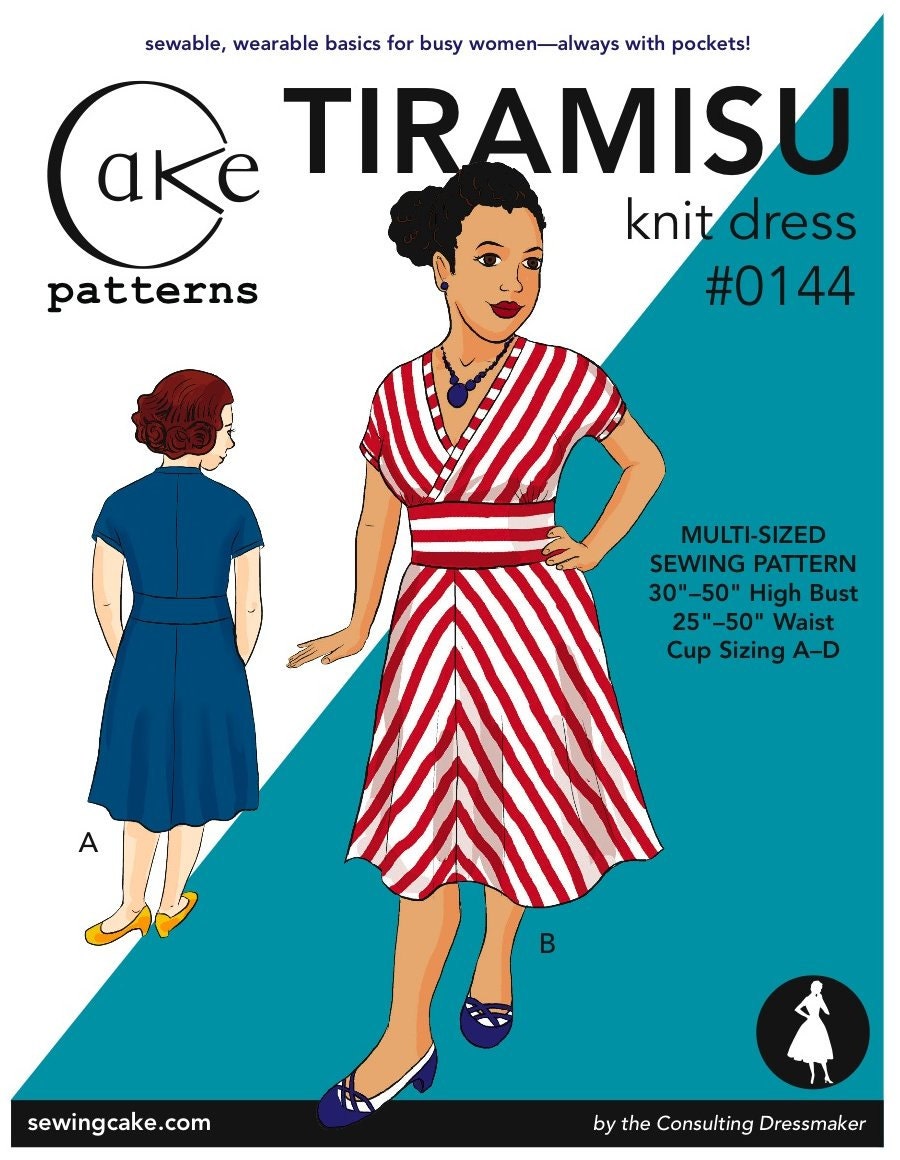 Image via 3 Hours Past the Edge of the World
2 x
Tiramisu dress
I'm so excited to get my pattern of this dress! I'm going to make one striped and one solid of this one too. I'm really excited to start making it -
Steph C from 3 Hours Past the Edge of the World
has been drip feeding us her construction techniques and it is fascinating! The pattern comes with a range of cup sizes and stripe matching lines, and you draft your own waist band based on your measurements! I'm really impatient for this to arrive. I need to start sourcing the fabric for this, STAT!
Image via Colette Patterns
1 x
Anise
.
I love love love this pattern. I have two blazer type jackets and three longer wintery coats, but since I wear a lot of v-necked cardigans I've been looking for a jacket that will go with them and has a higher neckline. This is exactly the kind of thing that I've been looking for! I plan to make this in a pale grey wool with white buttons.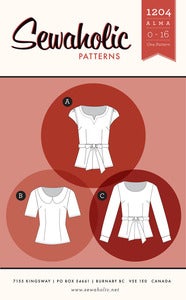 Image via Sewaholic.net
2 x white
alma
2 x print
alma
You might be noticing a pattern here! I seem to have developed a full blown obsession with
Sewaholic patterns
. I really like how simple this top is, and some more structured tops to wear to work would be good to have. I quite like wearing smart blouses with jeans, too, but don't have many wearable ones in reality. I haven't picked out the fabric for the print ones, but I'd like to use some simple patterns that will coordinate with my jeans and solid colour skirts. I love all three views, but will probably make a mix of views a and b.
I also have that gorgeous fabric from Kat that I posted the other day. I'm still looking at patterns to do the fabric justice. But that will make an appearance here too once I do!